UVeye Inspection Available at Chevrolet Center
Automatic Vehicle Inspection in Winter Haven, FL
The service center at Chevrolet Center in Winter Haven, Florida, is dedicated to saving our customers time and money with cutting-edge technology such as the UVeye system. UVeye conducts automatic vehicle inspections, shortening the time it takes to diagnose issues and saving our customers money.
Save Time
With automatic vehicle inspections, your service visit can be shortened to a simple drive-through experience. At the Chevrolet Center, we pride ourselves on providing first-class customer service. Even though every customer that pulls into our service bays gets presidential treatment, we know you'd rather be spending your time elsewhere. That's why we've taken measures to save you precious time. With UVeye, you don't have to hand over your keys and wait for our technicians to raise your vehicle on a lift. Instead, just drive through the UVeye system, and our technicians will receive thorough reports instantly.
Save Money
When you entrust your automotive service with Chevrolet Center's state-of-the-art service center, you won't just have the benefit of skilled and seasoned technicians keeping an eye on your vehicle's health. You'll also have the powerful, cutting-edge UVeye machine providing critical foresight that can protect your vehicle and your wallet. The UVeye machine can detect small issues even when they're in an area that wouldn't be regularly inspected at other service centers. Our team will be able to identify, diagnose and repair the issue when it's still a minor repair job and long before it becomes a major, costly problem.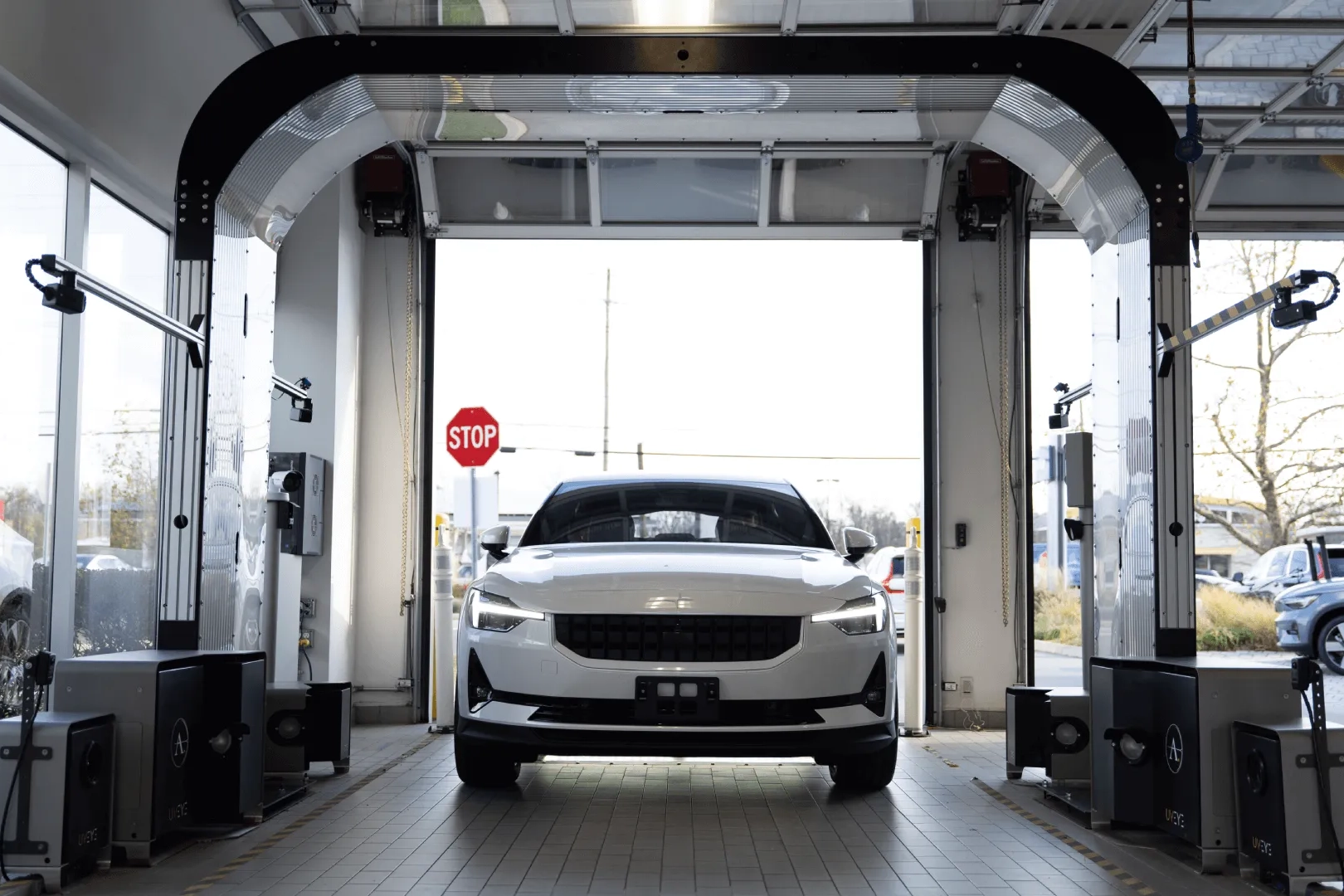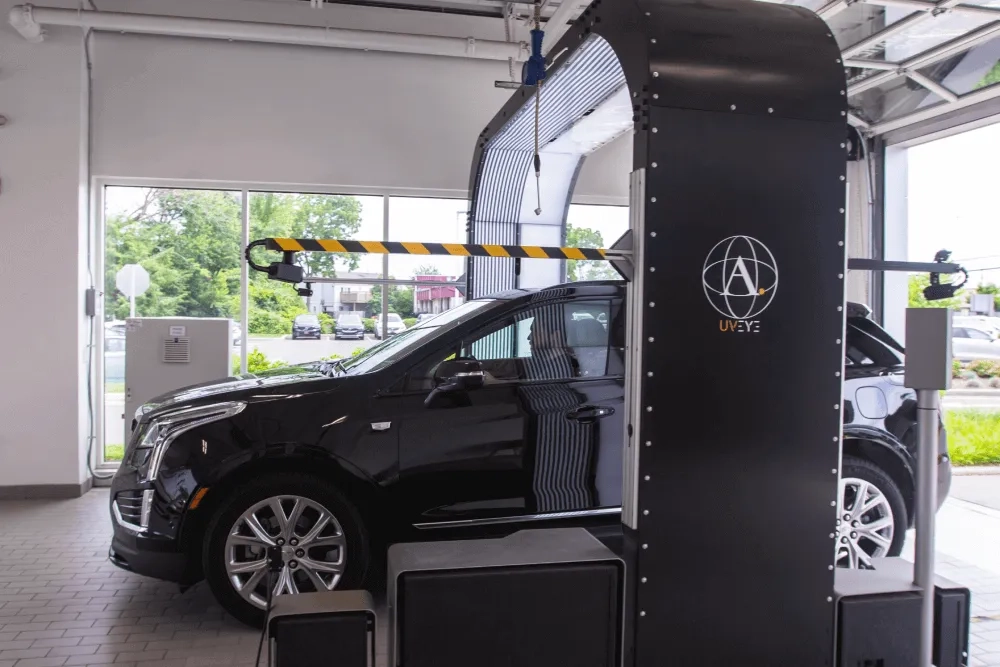 Save Your Vehicle
With UVeye's automatic inspection system, Chevrolet Center will be able to provide you with fast diagnostic reports and identify issues that may be safety concerns. The early detection it provides can help save your vehicle from extensive damage and protect you and your family on the road.
Schedule Service at Chevrolet Center
When you need a service center, book an appointment at the Chevrolet Center in Winter Haven, Florida, where we don't just provide routine maintenance and repairs, we provide fast diagnostics using our automatic vehicle inspection system, saving you time and money. Book an appointment today.
Have Questions?
The UVeye machine is a groundbreaking technology designed to revolutionize the automotive industry. With it, the Chevrolet Center service center is able to inspect your vehicle in mere minutes. The system is capable of identifying and documenting damage, wear and tear, and potential safety issues.
How Does the UVeye Machine Work?
UVeye uses a combination of high-resolution cameras, sensors, and AI algorithms to quickly and accurately detect various issues and anomalies in vehicles. It uses line-of-sight to find any visible issues present in your vehicle. If it's not visible, the UVeye won't be able to detect it. What it does detect is the symptoms of unseen issues. Then it can alert our technicians, so they can pop the hood for further inspection.
What Parts of the Vehicle Will UVeye Inspect?
There are three major parts of the UVeye system – Helios, Artemis, and Atlas Lite. They work together to inspect everything on the exterior of your vehicle.
HELIOS - Helios is an advanced underbody scanner. When you drive across the scanner, it scans for any abnormalities that might indicate fluid leaks, excessive rust, or missing or damaged components. Helios provides our technicians with high-resolution images of your undercarriage without the need to place your vehicle on a lift. Helios reduces the time of long diagnostic jobs, so you can be notified about your vehicle's condition quickly.
ARTEMIS - Artemis is an automatic wheel and tire inspection system. It keeps the rubber on the road and inspects your tires in seconds. All you need to do is drive through the UVeye system and Artemis to thoroughly analyze your tires and wheels. The Artemis system provides DOT information such as your tire's size, brand, and age. It checks the tread depth of your tires, making sure none of your tires need to be replaced. Detects uneven wear that may indicate the need for an alignment. And identifies warping or foreign objects such as nails.
ATLASlite - Atlas Lite is a compact and easily-deployable 360-degree exterior vehicle scan that's capable of detecting damages on the body panels of a vehicle with unparalleled accuracy. Equipped with fifteen camera angles, Atlas Lite allows for a comprehensive view of the vehicle as it drives through. Its advanced system utilizes parallel LED strips to efficiently identify damages such as scratches and dents, ensuring that each body panel is thoroughly inspected. Atlas Lite also exposes opportunities for collision and body shop repairs, contributing to overall vehicle safety.