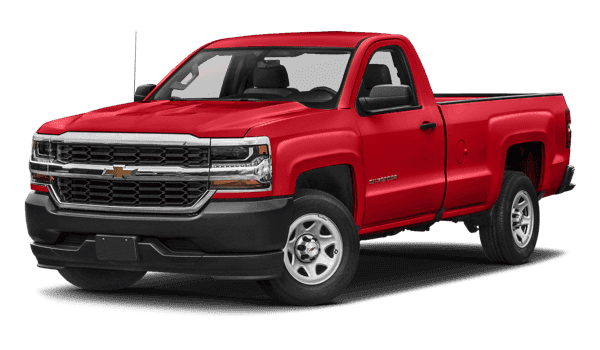 Chevrolet Silverado 1500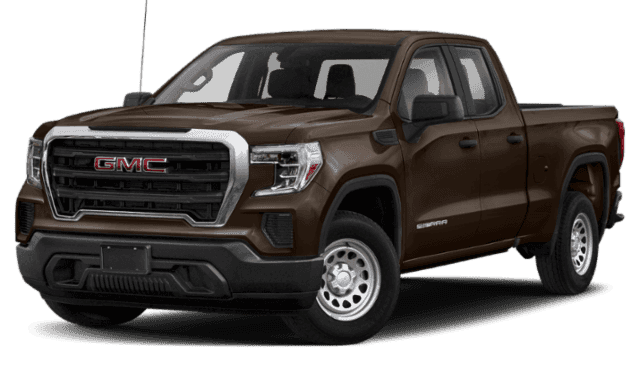 GMC Sierra 1500
Chevrolet Silverado 1500 vs. GMC Sierra 1500
2020 Chevrolet Silverado 1500
2020 Chevrolet Silverado 1500 vs. GMC Sierra 1500
If you're on the market for a new pickup in Winter Haven, one matchup probably plays in your head: The 2020 Silverado vs. Sierra. While both of these GM trucks provide admirable power and control to the driver, the 2020 Silverado 1500 proves to offer more capacity and variety for your money. Chevrolet Center covers the Silverado vs. Sierra comparison below!
GMC Sierra vs. Chevy Silverado: Engines and Performance
Lakeland drivers looking for a truck are doubtless looking for sturdy engines that can handle tough jobs. Here's what each of these trucks offers:
Base Engine: The Silverado and the Sierra offer identical starting engines, with a 285-hp 4.3L V6.
Number of Engines: Drivers who want to get the perfect vehicle for their Haines City needs have more options with the Silverado, which gives you a choice of 5 different engines, opposed to 4 on the Sierra.
Towing Capacity: When it comes to towing, the Silverado vs. Sierra matchup has a clear winner. The 2020 Silverado 1500 max towing capacity is 13,400 pounds, which improves upon the Sierra by over 1,000 pounds!
Silverado vs. Sierra: Interior
A new pickup doesn't just depend upon the engine for stellar performance; drivers also need the latest interior technologies. On both the Silverado and Sierra, get the following standard features:
Infotainment: Each of these vehicles comes with a color touchscreen and infotainment system.
Bluetooth®: Both trucks allow Bluetooth® connectivity for hassle-free integration with your smartphone.
Safety: Features like a Rear Vision Camera on both of these trucks help you guide your vehicle securely. And there's much more where that came from!
GMC Sierra vs. Chevy Silverado: Price by Trim Level
Just like with engine options, the Chevy Silverado provides Davenport drivers with more choices than the GMC Sierra. But what about prices?
GMC Sierra vs. Chevy Silverado Base Trim: At the base trim level, even though they have identical engines, the $28,300 MSRP on the Silverado is a good deal cheaper than the $29,600 MSRP on the Sierra.
GMC Sierra vs. Chevy Silverado Top Trim: When you deck our your pickup in luxury amenities and the highest performance upgrades, the price can increase a lot. This is especially true of the $67,075 starting MSRP of the 2020 Sierra 1500 Denali. The 2020 Silverado High Country, its top trim, gives drivers all sorts of high-end features for a much lower starting MSRP of $53,300.
Explore the 2020 Silverado with Chevrolet Center
The 2020 Silverado 1500 is clearly a stand-out truck, and Winter Haven drivers can't be blamed for wanting to get behind the wheel of this powerful pickup. Chevrolet Center is happy to help with expert advice and useful services, like our online finance application and a parts department to outfit your new truck for any job. Don't hesitate to contact us to discover more about this truck and ask any questions!