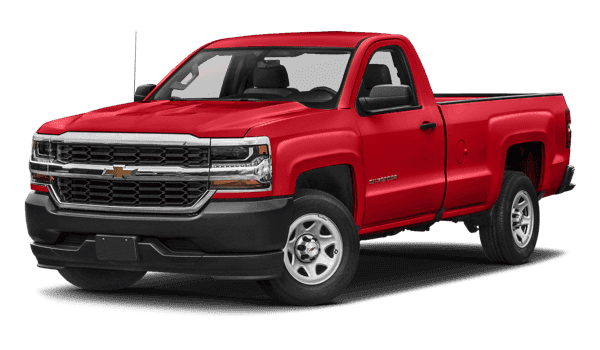 Chevrolet Silverado 1500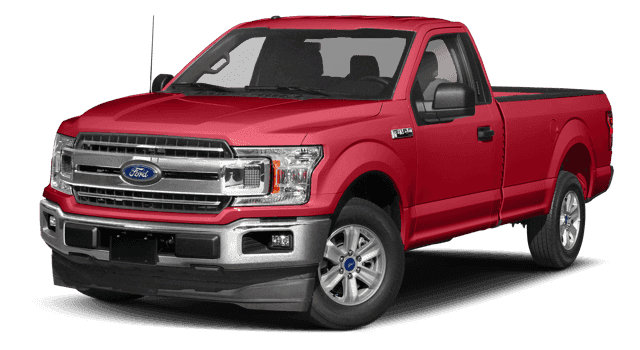 Ford F-150
Chevrolet Silverado 1500 vs. Ford F-150
The 2018 Chevrolet Silverado 1500 delivers outstanding performance in the full-size pickup segment, but it's up against the other full-size pickup models like the 2018 Ford F-150. See how the Silverado outperforms the competition!
How Much Can the Chevy 1500 Tow in Comparison?
The 2018 Chevrolet Silverado 1500 delivers best-in-class V8 towing, beating out the 2018 Ford F-150 and when compared at the same level:
2018 Chevy Silverado 1500 towing capacity is 12,500 pounds with a 6.2 V8 engine
2018 Ford F-150 max towing capacity is 11,600 pounds with a 5.0L V8 engine.
How Does the Chevy Silverado 1500 Perform?
If you're looking for a full-size pickup truck that delivers more power to all four wheels, then go with the Chevy Silverado 1500's available 6.2L V8 engine with class-leading V8 horsepower:
2018 Chevrolet Silverado delivers a 420 hp with its 6.2L V8 engine
The Ford F-150 performs at 395 hp with its 5.0L V8 engine
Chevy Silverado 1500 Interior Features
In addition to the many ways the 2018 Chevy Silverado 1500 outperforms the 2018 Ford F-150, you'll also find that it's offered with a number of interior features you won't get from the competition, such as:
OnStar telematics
Chevy MyLink infotainment system
Unique editions like Special Ops, Realtree, Rally 1 & 2, and Midnight
Get the New Chevy Silverado 1500 Near Lakeland
The 2018 Chevy Silverado 1500 is on sale now at Chevrolet Center, where you can get low APR financing on Chevy trucks. Come see us at our dealership in Winter Haven to take a test drive.