What are the Benefits of Buying a Used Car?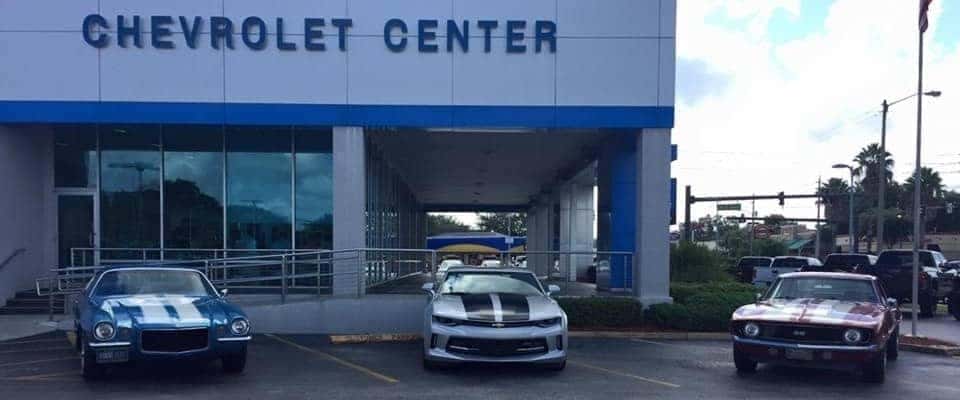 Some drivers mistakenly believe that used cars are only something you buy when you have no other option, but thrifty Winter Haven drivers know better. The truth is that an older vehicle with some miles on the odometer is often a savvy purchase; they depreciate slower, often have cheaper insurance, offer greater variety, and have increased flexibility for your budget. Explore the details below, then check out the vast and varied inventory of used cars at Chevrolet Center in Winter Haven.
Why You Should Shop Used
Even if you can afford a new car, it might be smarter to shop for a used one instead, especially if these perks sound appealing:
Slower Depreciation – A new car loses a ton of value as soon as you drive it home to Lakeland or Davenport. The opposite is true of used cars, so if you decide to sell whatever you're driving you will recoup more of the original purchase price.
Cheaper Insurance – It's expensive to insure a new car, and unless you have full coverage you are putting your automotive investment at risk. Monthly payments are lower when your vehicle is used, and you may elect to only carry liability coverage since your car has less total value.
Registration Costs – You also pay less to register a used car in Lake Wales or one of the surrounding communities. This is important to keep in mind as you consider the total cost of ownership of a new or used vehicle.
Buyer Flexibility – You can search for the cheapest car you can find near Winter Haven, especially in the low-cost inventory at Chevrolet Center. Or you can spend a little more and get a nicer model or trim than you expected to start driving. Used cars give you options that new cars don't.
Greater Variety – The new car market is quite limited compared to the used car market. You can consider a wider range of makes, models, styles, features, and capabilities and ideally find something the perfectly meets your driving needs.
With the right routine maintenance, you can stay behind the wheel of your affordable used car for tens or even hundreds of thousands of miles.
Find Used Cars Near Lakeland at Chevrolet Center
We have all the resources you need to purchase with confidence, whether you're looking for a used Tahoe or a used Camaro. Value your trade before you visit us in Winter Haven, and if you have questions or need more information on other finance topics, like how to refinance your car loan, please contact us at your convenience.